Jurnal Forum Tarbiyah adalah jurnal berkala ilmiah dengan ISSN : 1829-5525 yang diterbitkan oleh Fakultas Tarbiyah IAIN Pekalongan. Jurnal ini mengkhususkan diri pada pengkajian ilmu-ilmu pendidikan Islam dan yang terkait dengannya. Pengelola mengundang para ilmuwan, sarjana, professional, dan peneliti dalam disiplin keIlmuan pendidikan Islam untuk mempublikasikan hasil penelitiannya setelah melalui mekanisme seleksi naskah, telaah mitra bebestari, dan proses penyuntingan. Jurnal Forum Tarbiyah terbit bulan Juni dan Desember setiap tahun. Jurnal ini telah terindeks di lembaga pengindeks nasional bereputasi.
---
Office:
JURNAL FORUM TARBIYAH
, Fakultas Tarbiyah,
Institut Agama Islam Negeri (IAIN) Pekalongan
, Jl. Kusuma Bangsa No.9 Pekalongan, Jawa Tengah, Indonesia, Telp. (0285) 412575 | Fax. 423418
Website:
e-journal.stain-pekalongan.ac.id/index.php/forumtarbiyah
Email (official) : forumtarbiyah@stain-pekalongan.ac.id | Email (correspondence) : online.jft@gmail.com
---
Profile on :
---
Indexed by :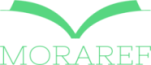 ---
Member of :
---
Ranking SJR :

---
Announcements
No announcements have been published.